Virtual Guard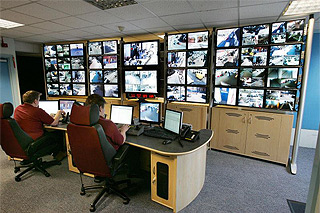 SafeGuard's Virtual Guard is the only system that gives you the power to take control of your property with instant 2-way audio and video intervention. Through an advanced live audio video surveillance system, SafeGuard continuously guards the exterior and interior of your business detecting the presence of intruders, browsing customers, after hour staff or anyone in need of emergency assistance.
Regardless of their intent, we're watching. Once armed, Virtual Guard watches all areas of your property simultaneously and continuously until disarmed. Upon detecting an intruder, the system immediately initiates contact with Safeguard's Command Centre. Once connected, we are able to see, hear and speak to your facility in real time. All events are digitally recorded and can be viewed on your network.
SafeGuard uses Pan-Tilt-Zoom cameras to locate and track the subject. Our Virtual Guard also uses 2-way audio to directly communicate with the subject. In most cases this level of intervention is enough to deter criminals. If not, immediate action with local law enforcement is taken. Virtual guards stay live on line, directing police and providing details of the subjects including description and location.
SafeGuard also provides detailed reports emailed to your facility. Each report includes information on what, where and when the incident occurred and how SafeGuard protected your property.
Virtual Guard's Unique Advantages:
Alarm Verification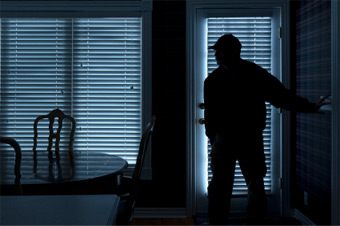 SafeGuard's monitoring station is capable of receiving video of what is happening after an alarm is triggered. This allows dispatchers to have a quick, accurate assessment of the event.
Municipalities across the country have adopted ordnances to address the false alarm issue, and many have gone as far as requiring alarm verification prior to dispatching the police.
If there is no video of an alarm event, the police may have been called pulling valuable resources from more needed areas and possibly levying fines.
Ready to Order or
Need More Information?
Let us assist you…