Alarm & Security Services
When you choose Safeguard you get more than just a monitored burglar alarm. You receive the peace of mind that comes with knowing your system is custom designed to meet your individual needs.
When it comes down to security one size does not fit all. Standard systems can leave gaps. That's why we come to your home or business and make a free no-obligation security assessment. Then we'll design a custom system that's right for you. We've been doing it that way for over 30 years. Call today for a free no-obligation security analyses or to learn more about which products and services are right for you.
Save up to 20% each year on your insurance when you have a monitored security system in your home or business. SafeGuard is an authorized Honeywell Dealer. Here are a few examples of what SafeGuard can monitor:
Security Systems
Wireless Security
Alarm Alerts for Seniors
Water Detection Devices
Smoke Detectors
Sump Pumps
Glass Break Detectors
Panic / Hold up Buttons
Carbon Monoxide Detectors
Window/Door Sensor
Temperature Sensors
Open & Close Reports
Deep Freeze Monitors
Motion Detectors
Cellular Systems
Want something monitored that not on the list? Please contact us.
All SafeGuard Customers are Monitored by our Company Owned Monitoring Station.
Free Alarm Package
Secure your home or business with a new FREE monitored alarm system from SafeGuard. That's right - pay ONLY the monthly monitoring fee of $29.95 and enjoy the security of a fully installed and monitored alarm system.
Experience peace of mind knowing your home or business is 100% secure. Monitor Agreement required.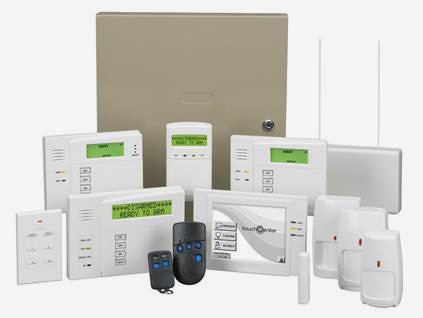 Ready to Order or
Need More Information?
Let us assist you…